Fashion is a continuous ongoing process which is commonly named as 'Trend'. It refers to how people dress and what kind of external getup they create and how much they are up-to-date towards themselves. It is a popular aesthetic expression which appears in clothing, footwear, accessories, makeup, hairstyles, lifestyle and body proportions.
 Being social is one of the main features defining people. The fashion system has spread across all other sectors, from cosmetics to cars via politics and sports. Style has become one of the primary ways in which people express their personality and in which they distinguish themselves from those around them .With every New Year which comes and goes new fashions arrive on the scene and they all endeavour to be more colourful and fashionable than those which saw last year .The style is also different among different cultures and nationalities and that's why people travel to various parts of the earth just to observe first- hand how people dress in those countries. All sectors observe fashion as an endless source of inspiration. Gaining inspiration from other  and partially or completely copying their look results in the development of trends .People of all ages are addicted to new trends in the world  of fashion.
Fashion trends are usually divided into three groups: Fads, Real trends and Classics
A Fad is usually a term which lasts for a shorter period of time with a duration of (3 to 6 months).Generally, the faster a fad expands, the faster it disappears. The reason for it could be limited wearability ,or a too-niche performance by a certain social group (eg. urban teenagers)
A Real Trend is a style that becomes fashionable for a period of time and influences brands and products. Real trends are usually divided into two trends .They are seasonal and long term trends.
Seasonal trends (6-12months) usually refer to catwalk –inspired fashion trends, which are seen as key-styles. They expand their power during a season but lose if afterward, as customers start to follow another trend.
Long term trends(1-5years) lasts for a longer period of time more than 2 seasons but this form of trend changes slightly over the seasons .Such trends can become a symbol of a modern look for customers.
Classics(5-25years) is such a trend in which most of the people have their wardrobe filled with. As classics are produced, bought and worn nonstop to suit each epoch.
Popular trends for girl's in 2021 is high waist jeans, crop tops, glowing sneakers etc. Traditional wears like kurta and saree never goes out of the trend.
Popular trends for boys in 2021 is black on black, cool denim shirt and jeans, leather jackets with fitted pants etc.
Indian fashion industry is growing everyday. Fashion designer has to be creative. Fashion in India offers several opportunities for Indian fashion designers. They have to express their designs in sketches .They don't need to be an excellent artists but should be capable of combining tones, shades and colours. Indian dress designers combine western trends with Indian touch, creating garments, which are truly outstanding. Westernized dressing style is not a bad thing but it must be decent .Good thing is that our ethnic fashion have also evolved a lot and popularization of innovated designs have also attracted lot of attention and acceptance. Dress designers need to have good imagination and an ability to think in three-dimension to translate into fashion what they can contemplate.                                                                                  They are always experimenting with new design styles every season. There is a tremendous amount of competition within the industry and also among consumers. The clothes we wear has become more than merely a way to cover our nakedness instead it has also become one of the primary ways in which people express  themselves. Garments which may fit one person may not necessarily be equally suitable for someone else because it depends upon one's body type.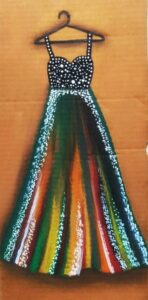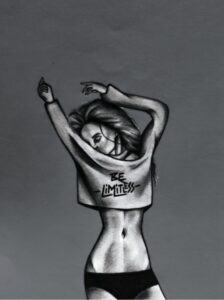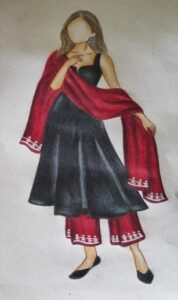 Different people will need different styles and designs, something which will be an expression of their uniqueness and personality. Human beings are complicated creatures; every one of them has different desires, dreams, and objectives which they consider to be essential to reach a certain level of success in their life .Fashion trends are a critical aspect of that success. The trend of fashion is constantly changing. Though we like wearing clothes as per the latest fashion, but before blindly following any trend we should make sure that the particular style suits us.